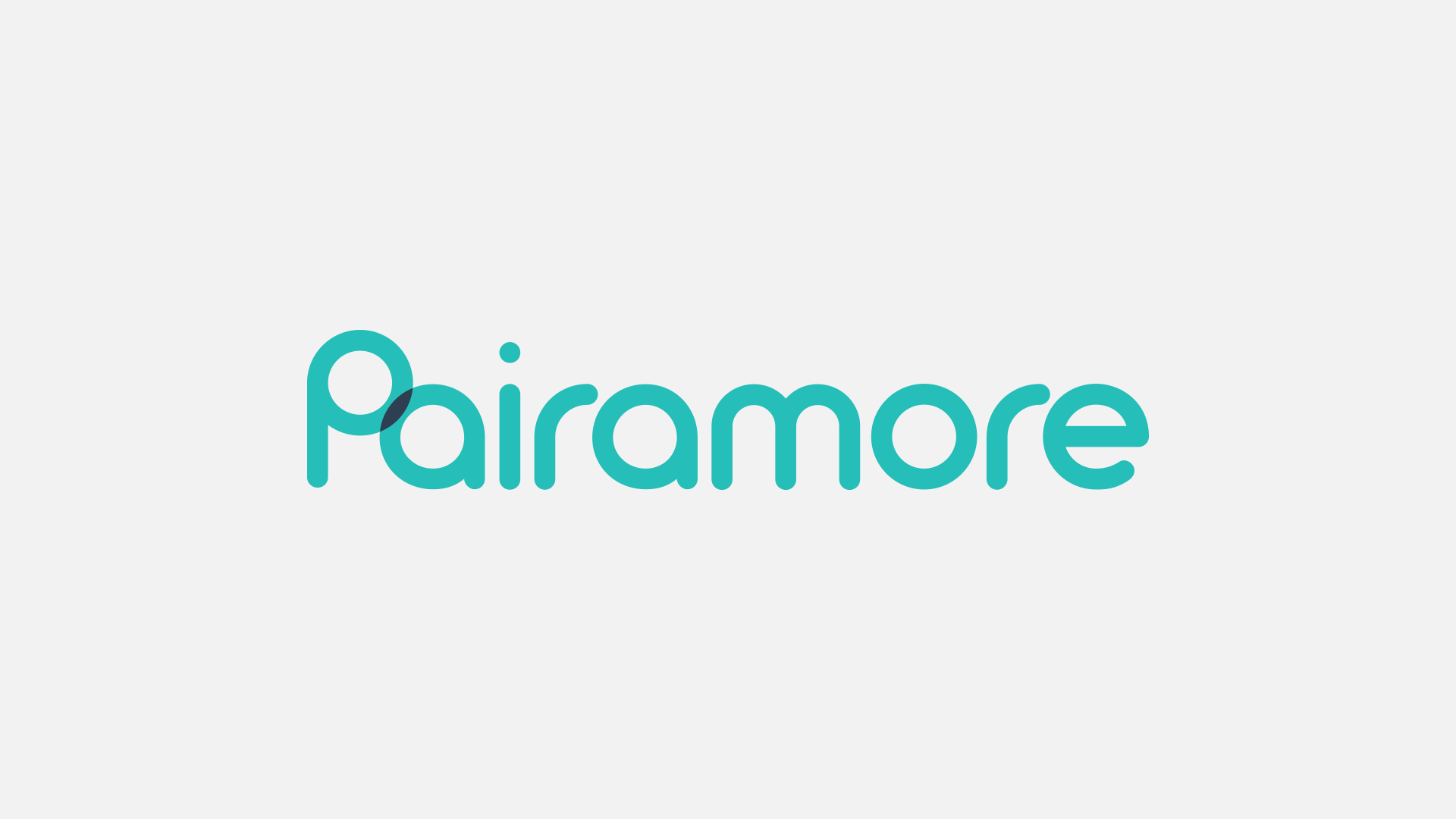 The Key is Compatibility
Dating is hard enough as it is and although online dating has made things simpler there are those that find the whole experience lacking a sense of genuine compatibility especially for those who have experienced long-term relationships or marriage. Add kids to the equation and things seem close to impossible. Pairamore intends to cut through the bull and get to what matters most.  

Phase 1: Research
The user survey provided clarification for a couple main points. It introduced each user to the depth and probative nature that the interview questions would pose which helped to prepare the user for what was ahead. The survey was also effective to help eliminate potential users that would not benefit from an application that has a compatibility component when some users are less interested in the quality of the matches they receive and more interested in "playing the numbers game". I was able to establish accurate and usable "personas" that allowed me to consolidate the mountain of information into 3 potential users, allowing me to connect the application's potential to real people. Here are those personas: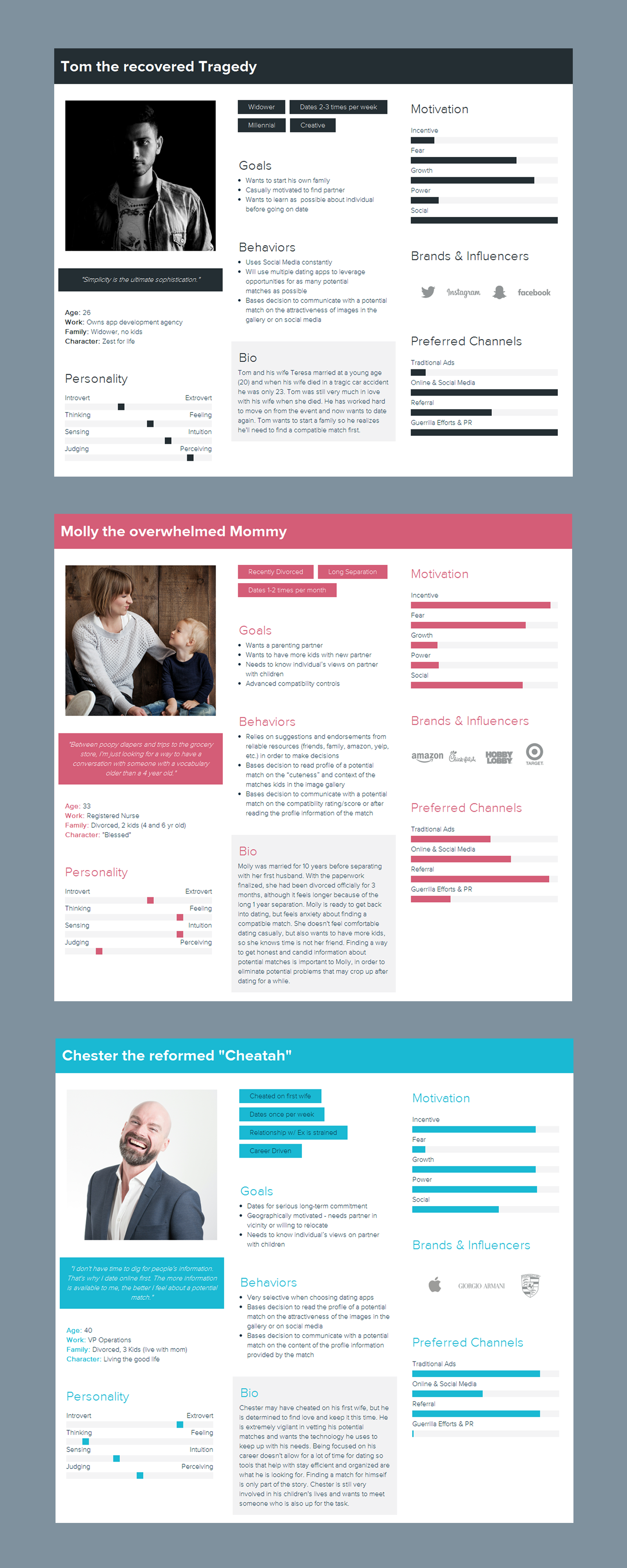 Phase 2: Sketches and Wireframing
After mapping user flows and the sitemap, I moved into establishing a visual flow through sketching and wireframing.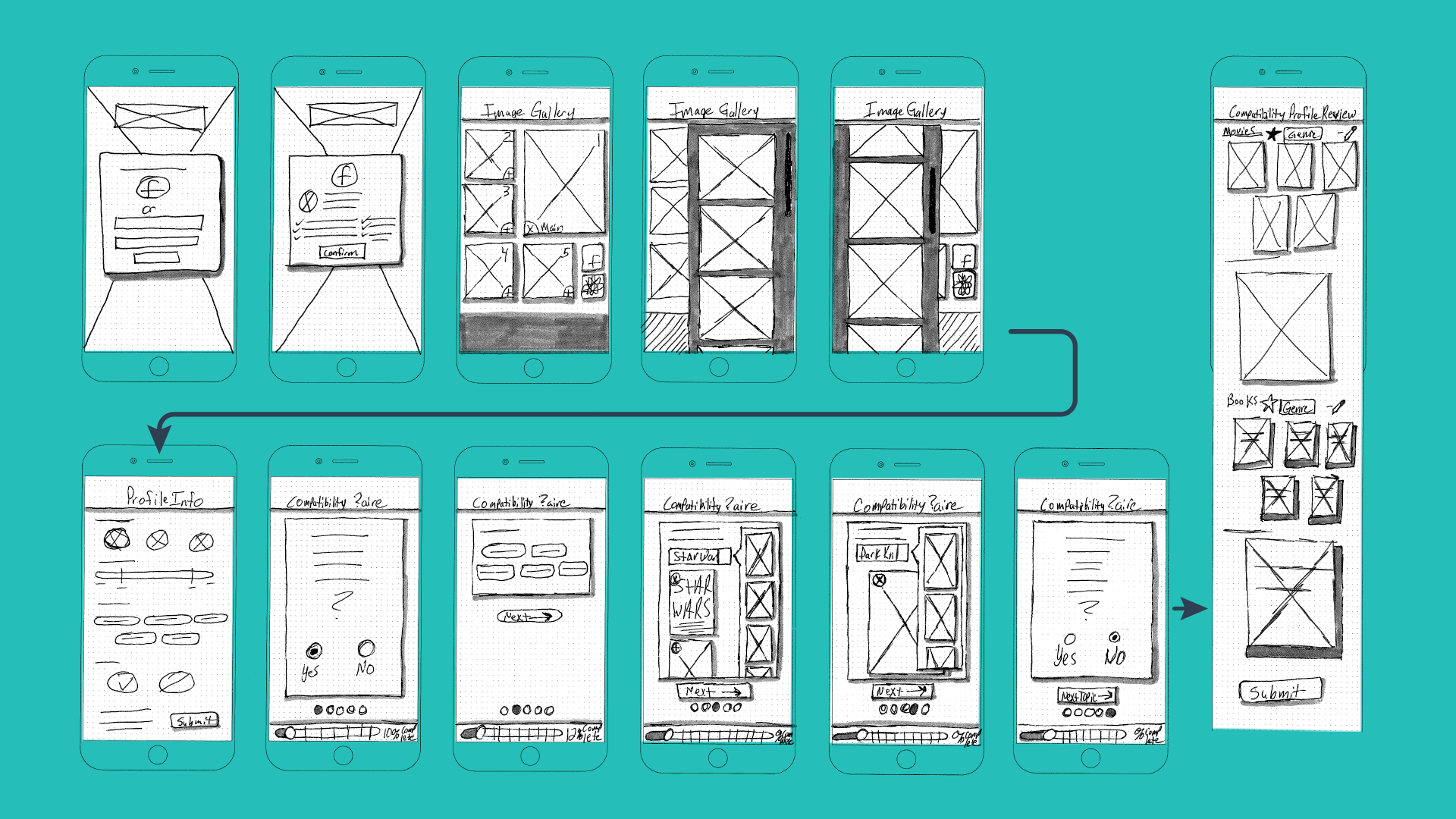 Double Swipe interaction for card selection:
Double Swipe right to "Pair" 
Double Swipe left to "Nevermore"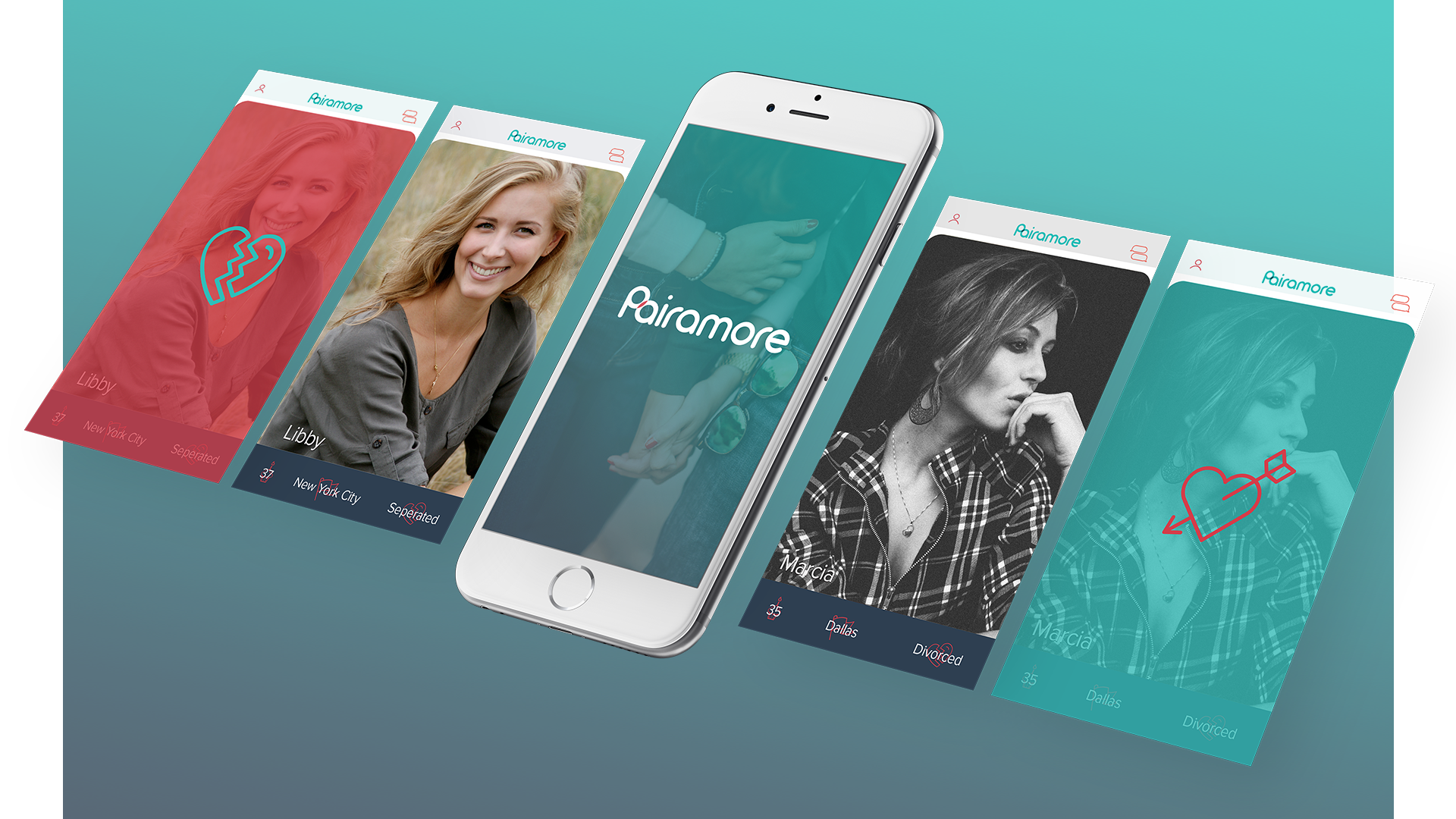 Phase 4: User Interface & Design Elements